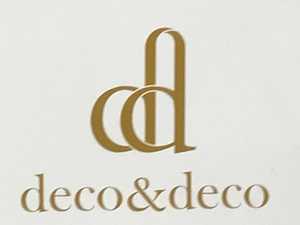 Deco n Deco Decorative Dazzling Cabinet Knobs,Pulls,Finials
At Deco & Deco, we are passionate about providing premium drapery, cabinet and door hardware, and delivering exceptional value to our customers since 2004. We have over 40 years of roots in the industry based on the experience of the owner's family business and their legacy of producing high quality products.
We have an art for manufacturing, sourcing and importing only the finest materials from hand-crafted metals (Solid Brass, Zinc, Iron), Italian Murano Glass to European crystals from all parts of the world. The result is a globally curated collection of products that will make a statement in any environment. We create each and every exquisite piece of our line with immaculate attention to detail. Our methods are superior as well, using both traditional and innovative techniques to produce products that are timeless and crafted for a lifetime. Our manufacturing facility in India is fully equipped for in house design with CNC Machines and capabilities to handle extrusion, forging, polishing and sand casting. Finished products are forwarded to our Toronto, Canada warehouse where we keep full stock of all inventory offered. All of this means better quality products delivered quickly. Deco & Deco is the top choice of Professional Designers, Workrooms and Architects in the US and Canada for their residential and commercial projects because they know they can get unique quality products with incomparable value and a superior service experience. At Deco & Deco, stunning design, quality and value are goals that are reached with each customer served.