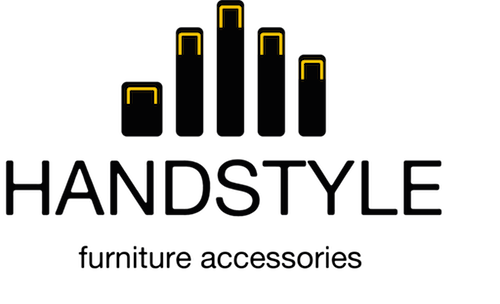 Handstyle Decorative Hardware
Handstyle Decorative Contemporary Modern Cabinet Hardware  
Handstyle
Canada 
is exclusive distributor of 
HandStyle Cabinet Pulls, Knobs, Handles, Door Handles 
and 
Bathroom accessories 
in Canada and United States.
HandStyle 
has very unique design capability & production quality. We exceed our customer's current and future expectations by using the newest technology with our perception of innovation and highly skilled labor force. One of the major mission that we pursue is to increase the barriers of quality by enhancing our product line day by day. We are capable of providing optimum solutions to our clients taking into consideration of their needs in most economical way.
Handstyle Handles & Knobs are
 currently in use at more than 50 countries all over the world. We strive to provide the most innovative products and also expand our customer base by exhibiting in reputable trade shows and exhibitions year around.
CLEANING INSTRUCTIONS
For all of our products, we recommend that the surfaces can be cleaned only by wiping them with a soft and dry cloth. Chemical substances or cloths that may cause chafing should NOT be used. We cannot accept liability for damages to any articles caused by inappropriate handling or cleaning. For detail care instruction for stainless steel products, 
please visit our website
  Handstyle decorative hardware, modern hardware,cabinet knobs, cabinet pulls, cabinet handles, stainless cabinet hardware Handstyle Decorative Contemporary Modern Cabinet Hardware